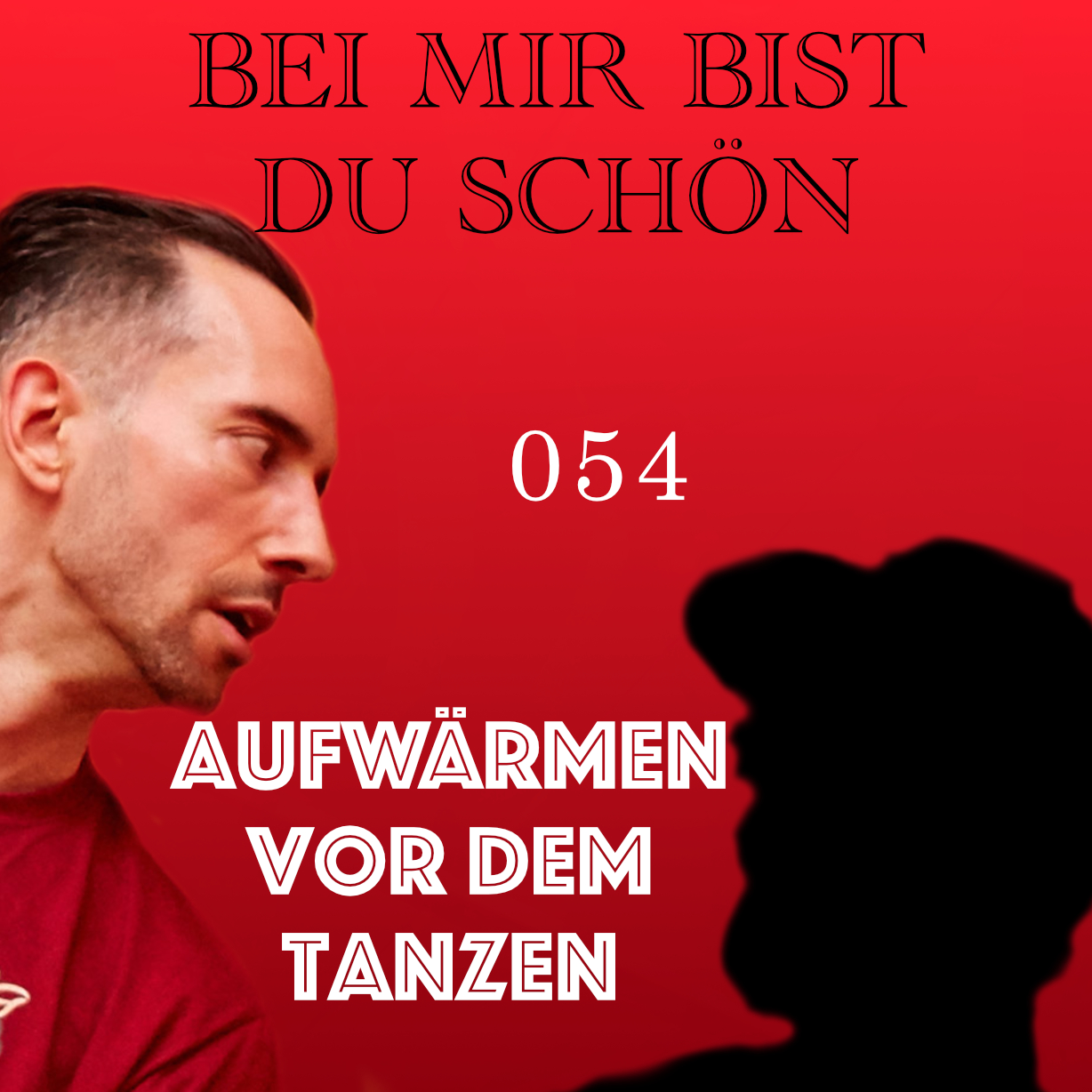 Wärmst Du dich vor jedem Tanzen auf? Falls ja, Wie? Poste es unter diese Episode. 
Finde deine Lieblingsplattform, höre, abonniere, like, teile
+++++++
borisnaumann.de/bei-mir-bist-du-schoen-podcast/ 
+++++++
Abonniere und like unsere Seiten bei:
Facebook: facebook.com/BeiMirBistDuSchoenPodcast
Instagram: instagram.com/bei_mir_bist_du_schoen_podcast/ 
Twitter: twitter.com/MirBist 
—————
BMBDS-Podcast 054 - Aufwärmen vor dem Tanzen
ShowNotes:
Wir sind jetzt auch zu hören über Alexa! (Tune-In)
https://tunein.com/podcasts/Sports--Recreation-Podcasts/with-me-youre-beautiful-p1531380/ 
George Sullivan mit 93 verstorben am 10.SEP.2021
facebook.com/groups/223324857719279?multi_permalinks=4657227494328971&hoisted_section_header_type=recently_seen 
Interview - ILHC Legacy Series - George Sullivan
THE ROYAL SWING FEST 29.04. – 01.05.2022
Lavanderia a Vapore - Italien
facebook.com/events/1379579555756267 
Interview mit Skye Humphries
Affirmations for Dancers - Sarah Breck (RhythmJuice)
Tatiana & Alexandre mit Djoukil 
facebook.com/watch?v=449265546529020 
Warm up
Gar Nicht
Jazz Steps
Social Dance
Langsam Stück für Stück
"sportiv" (rennen, Gymnastik, …)
Persönlich für deinen Körper
Spiele (Spiegeln, …)
Gaga Dancing

gagapeople.com/en
Barfußlaufen
vivobarefoot.de/barfuss-fakten 
Fuß-Joga = "Toega"
Zitat:
allauthor.com/images/quotes/img/vince-lombardi-quote-practice-does-not-make-perfect-only.jpg 
Kommentare, Wünsche, Anregungen?
Intro: The Andrew Sisters - Bei mir bist  Du schön youtu.be/Xe2UXccid40 
Outro: Slim & Slam - The Flat Foot Floogie youtu.be/S4eAapgCaZU
Foto: JaninaSchuster.de 
Wir, Boris & Phil aus Hannover, sprechen über die SwingTanz Szene in Deutschland, Europa und der Welt. Es gibt Episoden mit speziellen Themen, mit allgemeinen Themen und Interview-Specials. Alles dreht sich um die SwingTanz Welt. Ob LindyHop, Shag, Balboa, Blues, Charleston oder Solo Jazz. Schalte ein und genieße die spontane und lockere Art, in der wir unsere Sicht der Dinge wiedergeben. Viel Spaß!